Current Solution:
Preparing the next phase of Spybuster 3.0


Partner With Us
Interested in selling some of the products we carry or develop? Send us an email!


Promote Your Software
Bothwell Innovations can take your software and add it to our large network of websites giving you exposure from every angle. Bothwell Innovations has a unique marketing strategy that will generate great success for your product. Contact us today and find out more!

Have an Idea?

Do you have an idea for a software title, but are unable to develop it yourself? Let's talk and see what we can do for you!


What Types of Promotion Do We Offer?
Bothwell Innovations specializes in click-through-sale advertisements. Basically, we build a website and target a specific audience that is interested in the type of product, and purchase it from our website. We work with Register Now, Digital River, Plimus, Clickbank, and others.
We also do search engine optimization and pay-per-click solutions based on your target audience.




Examples of Our Promotions



SpyBuster Software - Go


Nitrous Anti Spy - Go


Your product here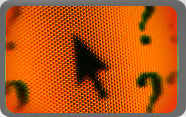 Let us become a reseller or partner for your product!
We specialize in Internet promotion without the use of spam or pop-up advertisements.

Add your website to our list of affiliates for new product releases and great benefits.